The Ultimate Guide to Car Camping: A Beginners Guide
🌐This post contains affiliate links, which means we'll receive a commission if you purchase through our links, at no extra cost to you.Read the Disclosure here.
Car camping is an increasingly popular option to enjoy the beauty and adventure of the great outdoors without compromising your vehicle's creature conveniences.
Whether you're an experienced Car camper or a first-time car camper, our Ultimate Car Camping Guide will provide you with the knowledge and tools you need to make great moments on the road.
In this comprehensive guide, we'll go deep into the world of car camping, covering everything from picking the best vehicle and packing basics to locating the perfect location and having wonderful meals beneath the stars.
We'll also provide expert tips and tactics for maximising your comfort, safety, and enjoyment while experiencing nature from the luxury of your car.
As we go on this exciting journey together, you'll acquire insights into the art of automobile camping and learn how to confidently plan, prepare, and execute your trips.
You'll be well-equipped to embrace the spirit of adventure and establish meaningful connections with nature, friends, and fellow campers with our Ultimate Car Camping Guide at your fingertips.
Join us as we learn the ins and outs of vehicle camping and explore the limitless opportunities that await you in the great outdoors.
So grab a snack, fasten your seatbelt, and get ready to travel the globe on four wheels!
🚕What is Car Camping– Explained
👉🏻Difference Between Camping & RVING Explained
🚙Choosing the Right Car for Your car camping- to rent or to Buy
👉🏻Planning Your Route and Itinerary
🚕Preparing Your Car for a Long Trip– Car Prepping
🧳Packing for Your Car camping: Essential Items to Bring: Packing
🛻Tips for Staying Comfortable During Long Car Rides
🌐Taking Breaks: Where to Stop and What to Do
👉🏻Setting Up Your Campsite: The Dos and Don'ts of Car Camping
🚙Car Camping Essentials
Activities to do on Car Camping:
🍿Camping Food Ideas: Healthy Options and Restaurant Chains
🌐Staying Safe on the Road: Driving Tips and Emergency Preparedness
🎶Making the Most of Your Car Camping Entertainment and Activities on the Go
🌐Camping Etiquette: Tips for Traveling with Pets
What is car camping?

There are two definitions of car camping that are often used. The definition of car camping that is more commonly used is to set up camp somewhere you can drive your automobile.
Many don't realise that a good tent will be waterproof and able to withstand light to moderate rain. A good sleeping bag and pad may provide warmth down to 0°F and are more comfortable than sleeping in your car.
When you car camp, you pack up your entire trip's worth of gear in your vehicle, drive to your campsite, and erect your tent in a predetermined spot. Car camping is sometimes referred to as "base camping" or "tent camping" by others.
The convenience of your tent location is one of the best things about automobile camping. There's no need to compromise on "luxury" items that make your camping trip delightful when your tent spot is so accessible to your car.
You can either Put up a tent or stay in a Motel or hotel in the course of your Car Camping depending on the circumstances.
We normally don't do tents during our car camping in the fall-or winter as it would be too cold instead we stay in nearby Motels.
Difference between Car Camping & RVING
Both car camping and RVing provide unique opportunities to explore the outdoors, but they differ in terms of vehicle type, comfort, setup, cost, accessibility, and travel style.
Car camping involves the use of normal vehicles such as hatchbacks, sedans, or SUVs for transportation and sleeping, with a camp setup required at each location.
This alternative is often less expensive and has more flexibility, making it ideal for minimalists and those seeking a more robust experience.
RVing is the use of recreational vehicles such as motorhomes or travel trailers that have built-in living and sleeping quarters.
RVs provide additional comfort and convenience because they include self-contained amenities such as kitchens and restrooms.
However, because of their size and weight, they frequently have greater upfront and continuing costs and may be prohibited in specific places.
RVing is perfect for extended excursions, families, and those who seek a more comfortable and convenient travel experience.
First time camping tips
When considering camping for the first time, I strongly believe you should try and keep it as simple as possible:
Go camping for one or two nights at first, preferably close to home
Consider borrowing or renting gear to save money
Bring more food than you think you'll need (no-one likes to be hungry!)
Bring clothing for rain, cold and hot weather, no matter the forecast!
Make a camping checklist to use while packing
Get familiar with your camping gear before leaving home
Choosing the Right Car for Your Car Camping
A fun approach to discovering new areas and creating priceless memories is to go on a car Camping. But, the vehicle you decide to travel in will have a significant impact on how well your vacation goes.
For car camping, deciding between a luxury RV and a regular Camper Van mostly comes down to personal preferences and priorities. Here are some factors to think about before choosing:
Comfort: More plush seats, a smoother ride, and superior features like climate control and entertainment systems can all be found in luxury vehicles. If your first goal is comfort, a luxury vehicle would be a better choice.
Space: A standard automobile can have more room for your needs if you're intending on car camping or bringing a lot of supplies with you. Certain high-end SUVs and waggons, however, provide enough room for both passengers and goods.
Cost: For the most part, luxury cars are more expensive to buy and maintain, which may be a consideration for some people. Conventional cars are frequently less expensive and require less upkeep.
Performance: A luxury automobile may offer greater performance characteristics like all-wheel drive, adjustable suspension, and better handling if you intend to drive on twisting roads or travel off-road. For the majority of trips, however, ordinary cars can still be dependable and effective.
The decision between a premium car and a conventional car ultimately boils down to your top driving priorities.
The verdict: A premium vehicle may be an excellent purchase if you place a high value on comfort and performance. A standard automobile might be a better option, though, if cost and utility are your primary concerns.
Tips to choose cars for Car camping
The decision to set out on a travel by car can be a thrilling experience; but, before you hit the open road, it is necessary to be sure that you have selected the appropriate vehicle for your excursion.
Choosing the correct car may make all the difference in terms of comfort, convenience, and safety regardless of whether you are going on car camping across the nation or just getting away for the weekend.
These criteria include the vehicle's dimensions, fuel efficiency, cargo capacity, and features.
You can assist ensure a stress-free and joyful vacation by taking the time to select the ideal car for your needs. This will be beneficial regardless of the destination of your trip.
It's crucial to choose the best vehicle for your journey in order to have a safe, comfortable, and pleasurable car camping
Best cars for Car camping
When choosing a car for car camping, factors such as space, comfort, fuel efficiency, and off-road capabilities should be considered. Here's a list of some of the best cars for car camping:
Subaru Outback: This versatile station wagon offers ample cargo space, all-wheel drive, and good fuel efficiency, making it a popular choice for car camping enthusiasts.
Honda CR-V: This compact SUV provides a spacious interior, folding rear seats, and an efficient engine, making it an excellent choice for car campers who prioritize fuel economy.
Toyota 4Runner: A rugged SUV with impressive off-road capabilities, the 4Runner also boasts a roomy interior and a large cargo area, making it a great option for camping trips in remote locations.
Jeep Grand Cherokee: This midsize SUV offers a comfortable ride, plenty of cargo space, and exceptional off-road performance, making it ideal for car campers seeking adventure.
Ford Transit Connect: A compact van with a spacious, customizable interior, the Transit Connect is an excellent choice for those who want a more van-like car camping experience without committing to a larger vehicle.
Volkswagen Golf Alltrack: This all-wheel-drive wagon offers a blend of cargo space, comfort, and fuel efficiency, making it a practical choice for car camping.
Volvo V60 Cross Country: This luxury wagon offers a comfortable, upscale interior and all-wheel drive capabilities, making it a great option for car campers who want to travel in style.
Ultimately, the best car for car camping will depend on your specific needs and preferences. Consider factors such as passenger capacity, cargo space, off-road performance, and fuel efficiency to find the perfect vehicle for your car camping adventures.
BUY ( Or Use your own car)Or Rent a Car for your car camp
Whether you should rent or buy a car for a car camp relies on a number of considerations, including the length of your journey, the amount of money you have available, and the routes you intend to take.
When to rent
If you are going on a short trip for a few days, renting a car would be the more cost-effective option for you because it will save you the hassle and cost of maintaining a vehicle, such as oil changes, tyre rotations, and regular maintenance.
In addition, if you want to fly to your location, it is possible that it will not be practical for you to carry your own automobile or to buy one when you get there.
We love Discover cars.Discover Cars is your go-to place when you're hunting for your next ride. Whether you're into nifty city cars 🚙, elegant sedans 🚗, mighty SUVs 🚜, or you're a fan of heart-stopping sports cars 🏎️, I've got you covered! Compare till you find the one that fits your style, needs, and budget like a glove.
Benefits of Renting/hiring car for Car camping:
When going on Car camping, Hiring a car can be beneficial in a number of ways.
To begin, it might be a better financial decision than buying a car, especially for shorter periods of time and if you just need it sometimes.
Second, when you rent a car, you have access to a wide selection of vehicles that may be tailored to meet your requirements. These vehicles can range in size from compact and fuel-efficient cars to larger SUVs and vans.
Also, you won't be putting any wear and tear on your own automobile, which can help keep its worth intact and add years to its lifespan.
Fourthly, rental cars are normally in good condition, which means you won't have to worry about unforeseen problems or the costs of repairing them while you're on your trip.
Last but not least, renting a car provides you the freedom to select the model of automobile that is ideally suited to your requirements, then return it when you are finished with your vacation without having to make any long-term commitments.
When to Buy or Take your Already owned Car for your Car Camping Adventure
If you are going on a longer trip, purchasing a vehicle or getting your own already owned Car would be a better choice for you because it will give you more flexibility.
You won't have to worry about returning a rental automobile at the conclusion of your trip, and you'll have the freedom to modify your vehicle to meet any requirements that may arise during the course of your journey.
On the other hand, if you are planning a lengthy trip that will continue for a number of weeks or months, purchasing a car may be the more practical choice for you.
You will, however, need to take into account the costs of insurance, registration, and any repairs that may be necessary while you are on your journey.
Benefits of Buying or using your own car for Car camping:
Using your own car for Car Camping also has its perks.
First of all, you won't have to rent a car, which can be expensive for a long trip.
Second, you already know how your car works and what its quirks and features are, which can make driving more comfortable.
Third, you have full control over your car, including its upkeep and maintenance, so you can make sure it's in good shape for your trip.
Lastly, if you own a car, you can take unplanned side trips or change your plans without having to worry about getting a rental car back on time.
In the end, whether you choose to rent or buy a car for car camping relies on your individual tastes as well as your financial situation.
Take into account all of the relevant information, and pick the alternative that will serve your travel needs in the best possible way.
In this Section, we'll discuss some of the criteria you should take into account when selecting a vehicle for your upcoming Car camping adventure.
The following elements should be taken into account while selecting the ideal car for your upcoming CAR Camping
Size and space: Assess the number of your trip party and the amount of luggage you'll be taking when thinking about size and space.
Be sure the vehicle you select has sufficient seats and trunk room to comfortably fit everyone and their luggage.
Fuel economy: Taking long drives can be expensive, therefore it's crucial to buy a car that uses little petrol so you can save money.
If you want to drive more sustainably, seek automobiles with high gas mileage and take into account hybrid or electric cars.
Comfort and convenience are key factors to consider when choosing a car because you'll be spending a lot of time in it. Look for vehicles with roomy legroom, pleasant seats, and air conditioning.
Your travel can also be made more convenient by additional features like a backup camera, Bluetooth connectivity, and a GPS.
Safety features: While travelling long distances, safety is always a major priority. To ensure a safer and more secure trip, look for vehicles with cutting-edge safety systems like lane departure warnings, blind-spot monitoring, and automatic emergency braking.
Maintenance and Reliability /dependability: The last thing you want to happen on a journey is for your automobile to break down in the middle of it.
To prevent unplanned failures and expensive repairs, choose a dependable vehicle with a proven track record of upkeep and repairs.
You may select the ideal vehicle for your trip and guarantee a secure, relaxing, and enjoyable ride by taking these criteria into account. Travel safely!
---
Preparing Your Car for Car Camping
Preparing Your Car for a Long Trip: Tips and Tricks
Taking a vacation by CAR can be an exhilarating adventure, but before you go out on the road, you should make sure that your vehicle is prepared for the drive.
It is possible to avoid expensive breakdowns and protect the safety of you and your passengers on the road with regular maintenance and inspection of your vehicle.
To assist you in getting your automobile ready for a lengthy trip, the following advice and suggestions have been provided:
👉🏻NOTE: You can skip these if you are renting a car for your Car Camping.  Rental cars are normally in good condition, which means you won't have to worry about unforeseen problems or the costs of repairing them while you're on your Long trip
General Maintenance: Basic upkeep and inspection
Inspect your car's belts, hoses, and engine components for any signs of wear and tear
Check your car's oil level and top off if necessary
Check and replace windshield wiper blades if needed
Make sure all lights and signals are working properly
Oils and Filters: Changing fluids and replacing filters
Check and replace other Oils like coolant, brake Oils, and transmission Oil if necessary
Replace the air filter and cabin filter to ensure clean air circulation
Change your car's oil and oil filter if needed
Tires and Wheels: Checking tire pressure and tread, and packing a spare tire
Inspect the tire tread and replace if necessary
Pack a spare tire and tire-changing kit in case of a flat
Check your car's tire pressure and inflate to the recommended level
Brakes and Suspension: Inspecting brakes and shocks/struts
Replace brake pads and shocks/struts if necessary
Inspect brake pads, rotors, and calipers for wear and tear
Check shocks and struts for leaks and damage
Battery and Electrical System: Checking battery and replacing fuses
Replace any blown fuses to ensure proper electrical system function
Check your car's battery and replace if needed
Emergency Kit: Preparing an emergency kit for your car
Keep a spare phone charger and battery booster in case of a dead battery
Pack a first aid kit, flashlight, and roadside safety kit in case of emergency
Cleaning and Organizing: Cleaning and organizing your car for the long trip
Vacuum and clean the interior of your car to ensure a comfortable and tidy ride
Organize your luggage and belongings for easy access and storage
Navigation and Entertainment: Making sure your navigation and entertainment systems are working properly.
Test your navigation system to make sure it is working correctly
Ensure your entertainment systems are in good working order, including the radio, CD player, and Bluetooth connection.
By following these tips and tricks, you can ensure that your car is in top shape and ready for a long and successful CAR Camping. Happy travels!
Planning Your Route and Itinerary
Destination Research: Choosing your travel destinations and activities
💰Budgeting entails determining how much money you will require for your trip.
🧭Mapping Your Route: Choosing and mapping out a route
⏰Time Management entails setting aside time for travel and activities.
🧳Packing and Luggage: determining what to bring and how to pack it
🍫Food and Dining: meal planning and culinary exploration
🌐Prepare for emergencies and stay safe on the road with these tips.
🏨Accommodations: If you do not want to spend nights in a Tent( Tent camping) or in your car( car -camping) Choose lodging & Hotels along your route Use Booking.com to Book your accommodation beforehand
Planning Your Route and Itinerary: Tips and Tricks
A successful Car Camping requires careful planning and organization, from choosing your destinations and activities to deciding on accommodations and budgeting.
Here are some tips and tricks to help you plan your route and itinerary for your next Car Camp
Destination Research: Choosing your travel destinations and activities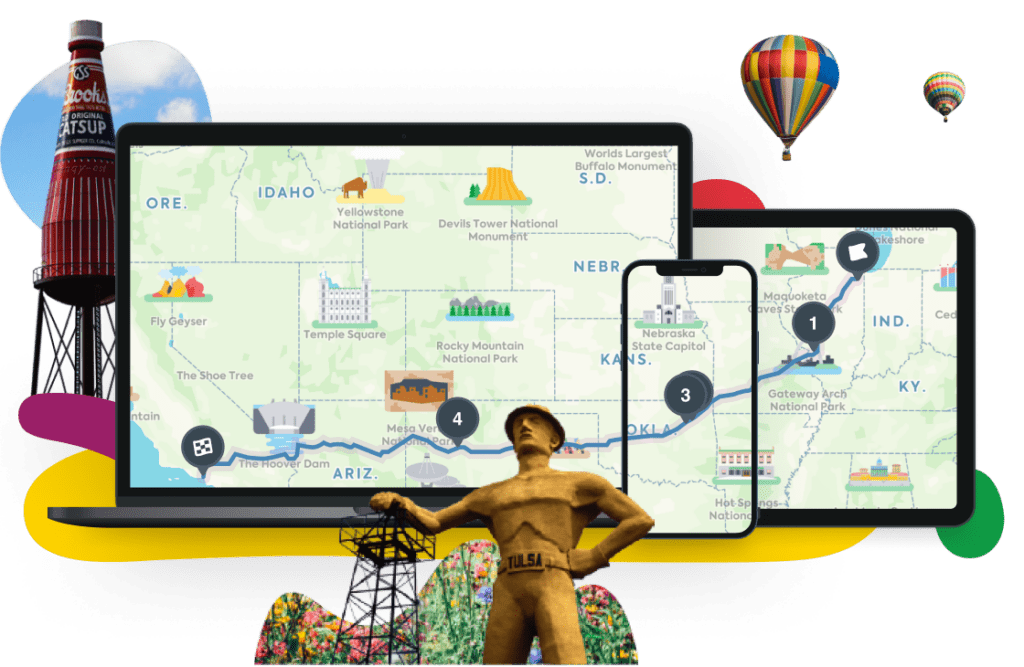 Ready to start your adventure?
Roadtrippers.com makes Road trips unforgettable. Its user-friendly interface and interactive map let you find unique attractions, motels, and restaurants. Use the smartphone app to navigate your journey with friends or family. Roadtrippers.com simplifies travelling.
Plan your road trip
Research destinations and activities in advance to determine what interests you
Consider factors such as weather, seasonality, and availability of attractions
Consult online resources, guidebooks, and travel blogs for inspiration and information
Budgeting your Journey: Determining how much money you'll need for your trip
Determine your budget in advance to avoid overspending or running out of money
Factor in costs such as gas, accommodations, food, and activities
Leave some extra room in your budget for unexpected expenses or emergencies
Mapping Your Route: Deciding on a route and mapping it out
Use online mapping tools or apps to determine the most efficient and scenic route
Consider detours or side trips to see additional sights or attractions
Plan for rest stops and breaks along the way to avoid fatigue or boredom
Time Management: Allocating time for travel and activities
Determine how much time you have for your trip and allocate it accordingly
Plan for travel time and factor in time for activities and sightseeing
Leave some flexibility in your schedule for unexpected delays or changes
Packing and Luggage: Figuring out what to pack and how to pack it
Make a list of necessary items to avoid forgetting anything important
Consider packing light to save space and make it easier to move around
Use packing cubes or compression bags to maximize space and keep items organized
Accommodations: Deciding on accommodations along your route
Research and book accommodations in advance to avoid sold-out or expensive options
Consider options such as hotels, motels, vacation rentals, or camping grounds.
Factor in location, cost, and amenities when choosing accommodations
Tent camping, Car camping Or Other accommodations like Hotels & Motels
Outdoor enthusiasts like tent and Car camping, each with its and cons. Consider these:
Tent Camping:
Tent camping is a traditional camping practise that entails pitching a tent and storing camping goods at a specified campsite.
This alternative involves more planning and physical labour, but it provides a more authentic and immersive outdoor experience.
Tent camping gives you more freedom in selecting locations because you are not constrained by the size or terrain of your vehicle.
You can also enjoy more seclusion and privacy in your own personal camping area. Tent camping necessitates extra planning and equipment, such as a tent, sleeping bags, cooking equipment, and other gear.
Tent camping is cheaper and offers more campsite options. Being closer to nature and away from technology makes camping more immersive and authentic.
Tent camping requires setting up and breaking down your tent and bringing your own gear and supplies. Sleeping on the ground in the elements might be uncomfortable.
Car Camping:
Car camping entails spending the night in your car, SUV, or truck. Having access to your car's amenities and storage space makes this choice more comfortable and convenient.
Those who want a more laid-back and low-maintenance camping experience will find that car camping is perfect because you don't need to set up a tent or a campground.
Also, folks with physical disabilities or those who are camping with young children or pets should consider this choice.
A dependable vehicle with enough room for your gear and equipment is necessary for car camping.
In Summary, there are distinct benefits and drawbacks to both tent camping and Car camping. In the end, it will rely on your preferences, camping objectives, and level of experience.
Think about the kind of vacation you want, the things you want to do, and the degree of comfort and convenience you want. Either method can result in a memorable and pleasurable camping trip with careful planning and preparation.
Rving( Camper van) ( renting a Camper van or Motor Home)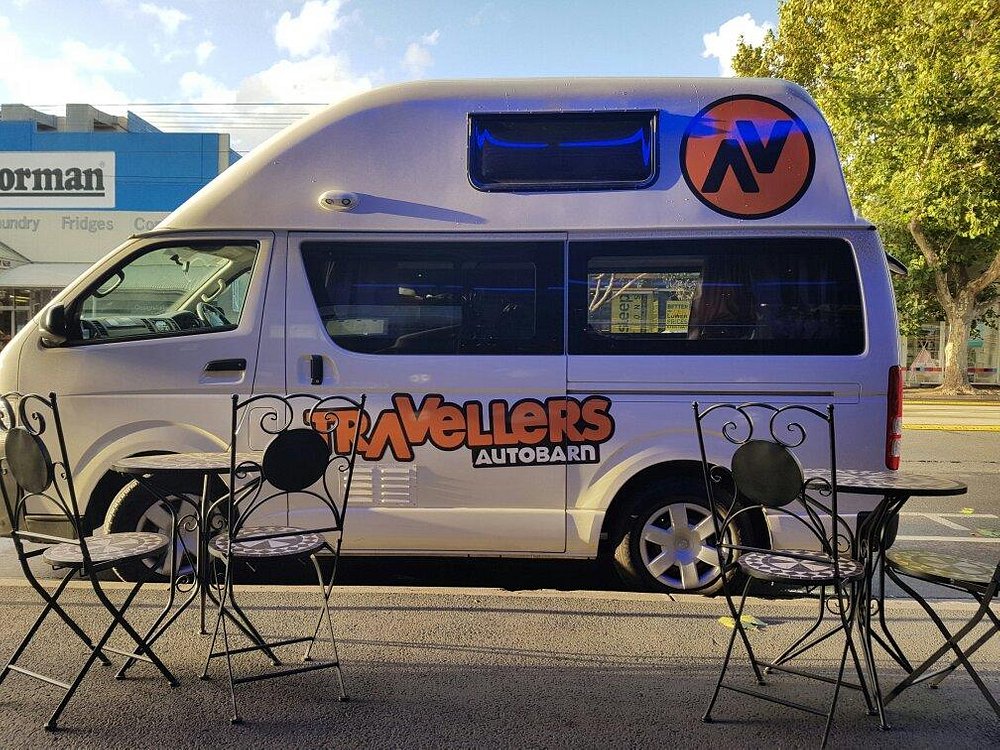 Sleeping in a car or camper van makes car camping more convenient and comfortable. This offers weatherproofing, security, and kitchen, bathroom, and power.
Rving can be more expensive because you'll need camping in a car and possibly a location with hookups. When you're closer to technology and less connected to nature, it may be less immersive and authentic.
Food and Dining: Planning meals and exploring local cuisine
Plan for meals in advance to avoid last-minute decisions or unhealthy options
Research local cuisine and restaurants to experience the local culture and flavors
Consider packing snacks or bringing a cooler to save money on meals
Safety and Emergencies: Preparing for emergencies and staying safe on the road
Pack a roadside safety kit, including items such as a first aid kit, flashlight, and emergency phone charger
Keep a spare tire and tire-changing kit in your car
Stay alert while driving and avoid distracted driving behaviors
By following these tips and tricks, you can ensure that your Car camping is well-planned and organized, with a solid itinerary that covers everything you want to see and do. Happy travels!
👉🏻Pro Tip for Longer Tips ( More than 3 weeks): If you are looking for the cheapest and most flexible option for a Long trip, I'd say it's a good deal to rent a car big enough to store all your camping gear, but no larger and no fancier.
⛺️Then buy a Camping tent and all your camping gear in the USA. You can actually order it online from sources like Walmart, and it would be all ready for collection on Day one
👉🏻This would pay for itself if you used is most of your 6-week trip, and you can donate it to a charity shop before you leave.
🏨You can then camp where you want to and for the odd night in a town where a motel is more convenient, or when it turns wet or cold, just add a few motel stays to your budget.
Additionally, hiring Campers( Compared to Cars) make travelling with kids and dogs easier for many people. They want to stay in the national park/forest instead of travelling back and forth to a motel.
This will require quite a bit of planning to get campsites for a camper in some areas. Some of the more popular areas are booked out months and months ahead of time (done by reservations – not just first come, first served).
Setting Up Your Campsite: Vehicle Camping Dos and Don'ts
The proper setup of your campsite is critical to the overall success and enjoyment of your vehicle camping trip.
A well-organized campsite not only provides a comfortable and functional area for relaxation and activity, but it also ensures that your influence on the environment is low.
So, what are the Dos and Don'ts on Camp site?
Choose an Appropriate Place
Do: To minimise the environmental effect, choose designated campsites or established places. b. DON'T: Camp too close to water sources or in delicate ecosystems.
Vehicle Placement at its Best
a. DO: Park on a level surface, taking into account prevailing winds and sun exposure. b. DON'T: Obstruct access roads or obstruct traffic flow.
Arrange Your Living Area
a. DO: Designate specific areas for sleeping, cooking, and relaxing. b. DON'T: Disperse your belongings and generate clutter.
Principles of Leave No Trace
DO: Properly dispose of rubbish and respect wildlife. DON'T: Leave trash or damage natural features.
DO: Build fires in specified fire rings or use a portable fire pan for campfire safety.
b. DON'T: Leave unattended fires or construct them in high-risk places.
Food Preparation and Storing
DO: Keep food in safe containers and cook it away from sleeping places.
b. DON'T: Attract wildlife by leaving unattended food or improperly disposed of waste.
Be a Respectful Camper
a. DO: Maintain quiet hours and respect your neighbours' privacy. b. DON'T: Play loud music or invade others' personal space.
By following these car camping dos and don'ts, you'll construct a comfortable, orderly, and environmentally responsible campground that improves your overall experience and allows you to completely appreciate nature's beauty.
Packing for Your Car Camping: Essential Items to Bring
Tent , Sleeping Bag and sleeping pad.
Clothing and Accessories: Selecting the appropriate clothing and accessories for your trip
Electronics and Entertainment: Providing the required electronics and entertainment options.
Snacks and Beverages: Prepare snacks and beverages for the trip.
Navigation and Safety Equipment: Getting ready for any navigational or safety requirements.
Personal Items and Toiletries: Packing toiletries and personal items for your trip
Preparing an emergency kit for unanticipated situations
Items of Comfort: Bringing comfort items to enhance the trip's enjoyment
Tents
When tents are sold, the number of "persons" they can accommodate is typically the most important defining aspect (two person, three person, etc.).
If you have the funds available, it is recommended that you purchase a tent that is larger than what is required. A tent with space for three people will accommodate two people more comfortably, while a tent with space for six people will accommodate four or five people in comfort.
Because you're only going to be hauling the tent a short distance when vehicle camping, size and weight aren't really a problem. This is, of course, unless you intend to use the tent in the future for multi-day backpacking trips.
The quantity and size of vestibules, which are fantastic for keeping dirty or damp goods outside the main sleeping area, as well as the tent peak height (do you want to be able to stand within the tent?) are two other aspects that you might want to take into consideration.
Sleeping bag
The temperature rating is the most significant attribute of sleeping bags for automobile camping. Keep in mind that this usually refers to a bare minimum of comfort. It does not imply that you will be warm and comfortable at that temperature.

Summer sleeping bags are less expensive and lighter, but they provide little insulation and can only be used during the hottest months of the year. If in doubt, go with the warmer option or carry an extra blanket or two.
Most car camping sleeping bags are rectangular, however backpacking sleeping bags are often in a'mummy' form and pack down much smaller.
Sleeping pad/mat

Consider a sleeping mat to be similar to a mattress on a bed. It not only protects you from the chilly ground, but it also gives a much more pleasant sleeping surface.
Consider the length, width, and thickness of a sleeping mat, as well as the 'R-value.'
The R-value is a rating that shows how well the mat insulates. The greater the number (1-10), the better the insulation. A rating of three or less is enough for camping in warm weather. In most areas, 3-4 is ideal for usage from spring to October.
Clothing and Accessories:
There are a few key factors to consider when selecting clothing and accessories for Car camping. Here are some pointers:
Choose Comfortable Clothing: Look for clothing that is both comfortable and allows for movement, such as stretchy pants or shorts and baggy shirts.
Check the weather forecast for your destination and pack accordingly. Bring warm layers, a rain jacket, and waterproof shoes if you expect cold or wet weather.
Layer your clothing: Layering your clothing allows you to adapt to changing temperatures and weather conditions. Pack a lightweight jacket or sweater that can be easily added or removed as needed.
Wear Comfortable Shoes: If you plan to do any outdoor activities, choose comfortable, supportive shoes that are suitable for walking or hiking.
Consider Versatility: Choose clothing and accessories that can be worn in a variety of ways or for a variety of occasions, such as a dress that can be dressed up or down, or a scarf that can be worn as a belt or headband.
Sunscreen, sunglasses, and a hat can help protect your skin and eyes from harmful UV rays while driving for long periods of time.
Packing the appropriate clothing and accessories can help ensure that you are comfortable and prepared for any situation that may arise during your Car Camping
Electronics and Entertainment:
Here are some electronics and entertainment suggestions for your Car Camping
Bring a Portable Charger: Bring a portable charger for your phone and other electronic devices so you can keep them charged and ready to use while travelling.
Download Entertainment in Advance: Before your trip, download movies, TV shows, music, and podcasts onto your phone or tablet so you can enjoy them even if you don't have internet access.
Pack a good pair of headphones to help block out outside noise and allow you to enjoy your entertainment without disturbing others in the car.
Consider a Mobile Hotspot: If you need to connect to the internet while you're on the go, consider purchasing a mobile hotspot or using your phone as a hotspot.
Bring a camera or use your phone to capture your Car camping adventures and create lasting memories.
Don't Forget Adapters: If you're travelling internationally, bring the adapters and converters you'll need to charge your electronic devices.
By following these tips, you can help ensure that you and your fellow travellers are entertained and happy on the road.
Snacks and Beverages:
Here are some suggestions for snacks and beverages for your Car Camping
Pack Healthy Snacks: Choose healthy snacks such as fresh fruit, nuts, and granola bars that will provide you with sustained energy without making you feel sluggish.
Bring a variety of sweet and savoury snacks to satisfy different cravings. Trail mix, popcorn, and beef jerky are all excellent snacks.
Bring Plenty of Water: Staying hydrated is essential during long car rides, so bring plenty of water with you. Bring sports drinks or electrolyte packets with you to help replenish lost fluids.
Don't Forget the Coffee: If you enjoy your coffee on the go, bring a travel mug and some instant coffee packets with you.
Consider Meal Preparation: If you're going on a long Car Camping prepare some meals ahead of time and bring them with you. Sandwiches, wraps, and salads are all quick and easy to make.
Pack a Cooler: Especially if you're travelling during the summer, a cooler is a great way to keep your snacks and drinks cool.
You can make your Car Camping more enjoyable by packing a variety of healthy snacks and beverages to keep yourself fueled and hydrated.
Navigation and Safety Equipment:
Here are some pointers for your Car camping in terms of navigation and safety equipment:
Use a GPS or Navigation App: Make sure you have a dependable GPS or navigation app on your phone to assist you with your journey.
Bring a Paper Map: Having a paper map as a backup in case your GPS or phone battery dies is always a good idea.
Prepare a First Aid Kit: Make a first aid kit with essentials such as bandages, antiseptics, and pain relievers.
Pack a flashlight or headlamp with extra batteries in case you need to make repairs or check under the hood in low-light conditions.
Don't Forget a Roadside Assistance Kit: Pack a roadside assistance kit with jumper cables, a tyre gauge, and other necessary tools.
Check Your Spare Tire: Before you hit the road, make sure your spare tyre is properly inflated and in good condition.
By following these tips, you can help ensure that you are prepared for any navigational or safety needs that may arise during your Car camping resulting in a safer and more enjoyable journey.
Toiletries and Personal Items:
Here are some suggestions for packing toiletries and personal items for your Car camp.
Bring Travel-Sized Toiletries: To save space, bring travel-sized shampoo, conditioner, and body wash instead of full-sized bottles.
Pack a Toiletry Bag: Keep all of your personal items organised and easily accessible by packing a toiletry bag.
Don't Forget Sunscreen: Bring sunscreen with an SPF of at least 30 to protect your skin from the sun.
Bring Bug Spray: If you're going on a car camp in the summer or in a place where there are a lot of bugs, bring bug spray to keep those pesky critters at bay.
Pack Medications: If you take prescription medications, make sure to bring enough to last the duration of your trip in their original containers.
Bring Hand Sanitizer: Along with hand soap, bring hand sanitizer to keep your hands clean while on the go.
Packing toiletries and personal items can help ensure that you're comfortable and ready for anything on your Car camp
Emergency Kit:
When it comes to putting together an emergency kit for your car camp, here are a few things to think about:
As previously stated, a first aid kit is essential in any emergency situation. Ensure that it contains bandages, antiseptic, pain relievers, and any other medications you may require.
Blankets and Warm Clothing: If you're travelling in colder weather or in a mountainous area, bring warm clothing and blankets in case of emergency.
Flares and Reflective Triangles: These items can help increase the visibility of your vehicle in the event of a breakdown or emergency.
Jump Starter Cables: If your car battery dies on the road, jumper cables can save your life.
Spare Tire and Tire Changing Tools: Make sure you have a spare tyre as well as the tools needed to change a tyre if necessary.
Flashlight and extra batteries: If you're stranded on the side of the road in the dark, a flashlight with extra batteries can come in handy.
A multi-tool or Swiss Army Knife can be used for a variety of tasks, ranging from cutting rope to opening cans.
Packing an emergency kit can help ensure that you are prepared for unexpected situations on your car camp resulting in a safer and more enjoyable journey.
Comfort Items:
When it comes to packing comfort items for your car camp here are a few suggestions:
Neck Pillow: A neck pillow can help you relax during a long car ride.
Blanket: On chilly nights, a cosy blanket can make the car feel more like home and keep you warm.
If you are sensitive to light, an eye mask can help you sleep by blocking out any unwanted light.
Earplugs or Noise-Canceling Headphones: If you're a light sleeper, earplugs or noise-cancelling headphones can help you sleep better by blocking out any noise.
Bring along your favourite books or magazines to help you pass the time on the trip.
Portable Fan: If you're travelling in hot weather, a portable fan will help you stay cool and comfortable.
Portable Charger: Use a portable charger to keep your devices charged so you can stay entertained and connected on the road.
You can make your car camp more enjoyable and relaxing by packing comfort items, which will help you arrive at your destination feeling refreshed and ready to explore.
Tips for Staying Comfortable During Long Car Rides
Wear Loose, Breathable Clothes: Choose clothing that will not constrict your movements or cause discomfort during long periods of sitting.
Adjust Your Seat: Position your seat as comfortably as possible, and consider using a cushion or lumbar support if necessary.
Take Regular Breaks: Take frequent breaks, ideally every 2-3 hours, to stretch your legs, walk around, and get some fresh air.
Drink plenty of water to keep hydrated and avoid fatigue or cramping.
Avoid heavy, greasy foods that can cause indigestion or lethargy, and instead opt for light, healthy snacks like fruits, nuts, and vegetables.
Listening to music or audiobooks can help pass the time and keep your mind engaged and alert.
Bring Pillows and Blankets: Having pillows and blankets on hand can help you stay comfortable and relaxed during long car rides, especially if you intend to sleep.
Following these tips will help you stay comfortable and relaxed during long car rides, making your trip more enjoyable and less stressful.
Taking Breaks: Where to Stop and What to Do
When planning a car camping it's critical to factor in rest stops along the way. Consider the following subheadings when deciding where to stop and what to do during your breaks:
Activities Stop: Plan stops for specific activities such as hiking, swimming, or visiting attractions.
Scenic Stops: Make stops to enjoy the scenery and the journey.
Rest Stops: Make plans for rest stops where you can take breaks and stretch your legs.
Fuel Stops: Make stops to refuel your vehicle and take a break.
Stops for Food and Drink: Plan stops for meals or to sample local cuisine.
Unexpected Stops: Make plans for unexpected stops caused by weather, car trouble, or other factors.
Overnight Stops: Stops for planning overnight stays and accommodations.

You can break up the drive and make the journey itself a fun and memorable part of your car campexperience by planning your stops and activities along the way.
Navigating car camping Food: Healthy Options and Restaurant Chains
Finding healthy food options while on the road is one of the challenges of a car camp. Here are some subheadings to keep in mind when planning food:
Snacks: Packing healthy snacks for the road, such as fresh fruit, nuts, and trail mix.
Packing Meals: Taking sandwiches, wraps, and salads on the road to avoid having to rely on fast food options.
Healthy Restaurant Chains: Investigating restaurant chains that provide healthy options such as salads, grilled meats, and vegetable sides.
Local Cuisine: Savouring regional flavours and ingredients by sampling local cuisine.
Farmers Markets and Grocery Stores: Stopping at farmers markets and grocery stores along the way to stock up on fresh produce and other nutritious foods.
Food Allergies and Restrictions: Prepare for food allergies and restrictions by packing snacks and researching gluten-free or vegetarian restaurants.

You can enjoy delicious and healthy meals while exploring local cuisine and experiencing the flavours of different regions by planning ahead of time and being mindful of your food choices.
Staying Safe on the Road: Driving Tips and Emergency Preparedness
When embarking on a Car campingsafety is of the utmost importance. Here are some subheadings to consider when driving safely:
Safety Tips: Wearing seatbelts, obeying traffic laws, and avoiding distractions such as texting or using your phone are all examples of safe driving practises.
Vehicle Maintenance: Maintaining and updating your vehicle with regular oil changes, tyre rotations, and brake inspections.
Prepare for emergencies by packing an emergency kit with essentials such as water, first-aid supplies, and a flashlight.
Checking weather conditions before leaving and being prepared for any unexpected weather changes.
Using navigation tools such as GPS devices or maps to stay on course and avoid getting lost.
Signing up for roadside assistance programmes or having a plan in place in the event of car trouble or breakdowns.
By taking these precautions and remaining vigilant while driving, you can help ensure a safe and enjoyable car camping for everyone.
Making the Most of Your Car camping: Entertainment and Activities on the Go
Car camping are an excellent way to discover new places while also having fun. Here are some subheadings to consider when planning on-the-go entertainment and activities:
Local Attractions: Investigating nearby attractions and landmarks to visit, such as museums, parks, or historical sites.
Music and Podcasts: Making playlists or downloading podcasts to listen to while driving.
Games and Activities: For pit stops and breaks, bring along games like cards, board games, or outdoor equipment like frisbees or footballs.
Food and Dining Experiences: For a unique dining experience, try local cuisine and visit popular food spots along the route.
Photography and Documentation of your Journey: Photographing and documenting the trip for memories and keepsakes.
Taking advantage of outdoor activities such as hiking, swimming, or kayaking in scenic areas along the way.
You can make the most of your car camping and have a memorable experience by incorporating these entertainment and activity options into your Car Camping planning.
activities to do on camping
There are many activities you can enjoy while camping, which can enhance your outdoor experience and make your trip more memorable. Some popular activities to do while camping include:
Hiking: Explore the trails around your campsite, discover scenic views, and enjoy the beauty of nature.
Fishing: If you're near a lake, river, or stream, fishing can be a relaxing and rewarding activity.
Running : Running is an awesome way to get your daily Physical Activity during Camping.
Campfire: Build a campfire to cook meals, roast marshmallows, or simply gather around for warmth and storytelling.
Wildlife watching: Observe and appreciate the local wildlife from a safe distance.
Birdwatching: Bring binoculars and a field guide to identify different bird species in the area.
Stargazing: Enjoy the clear night sky and identify constellations or watch for shooting stars.
Canoeing or kayaking: If you're near a body of water, paddle around and explore the shoreline.
Photography: Capture the beauty of your surroundings and preserve your memories through photos.
Outdoor games: Play games like frisbee, catch, or badminton with family and friends.
Biking: Bring your bike and explore nearby trails or paths.
Geocaching: Use a GPS device or smartphone app to search for hidden treasures in the area.
Cooking: Experiment with campfire recipes or use a portable stove to prepare delicious meals.
Reading: Bring a book and relax in a hammock or camp chair.
Art: Sketch, paint, or write to express your creativity and capture your experience.
Yoga or meditation: Find a quiet spot to practice yoga or meditate, connecting with nature and yourself.
Orienteering: Practice navigation skills by using a map and compass to find specific locations or landmarks.
Slacklining: Set up a slackline between two trees and work on your balance and concentration.
Rock climbing or bouldering: If you're near a suitable area, engage in rock climbing or bouldering for a physical challenge.
Swimming: If you're near a lake, river, or beach, enjoy a refreshing swim in the water.
Stand-up paddleboarding: If you have access to a paddleboard, explore the water while improving your balance and core strength.
Nature scavenger hunt: Create a list of items found in nature, and have a scavenger hunt with friends or family.
Knot tying: Learn and practice different knots that can be useful in various outdoor situations.
Foraging: Learn about edible plants, fruits, and mushrooms in the area, and try foraging for a unique camping meal.
Campfire storytelling: Share stories, legends, or personal experiences with your fellow campers around the campfire.
Outdoor crafts: Collect natural materials like leaves, twigs, or stones, and use them to create unique art pieces or souvenirs.
Remember to respect the environment, wildlife, and other campers during your stay. Leave the campsite in better condition than you found it and follow Leave No Trace principles.
Car CAMPING Etiquette: Tips for Traveling with pets
Taking your pet with you on a trip can be a pleasant and rewarding experience, but it also demands careful planning and regard for other people and their needs.
When travelling with pets, it is important to remember the following good manners and etiquette guidelines when driving:
Check to See Whether Your Pet Is Welcome: Before you head out on the road, be sure that your pet will be accepted by checking the pet rules of the campsite, hotels, restaurants, and other establishments that are along your route.
Bring Enough of Food, Water, and Treats for Your Pet In addition to any Medication That They May Need Be Sure to Bring Plenty of Food, Water, and Treats for Your Puppy. To ensure that they continue to feel safe and comfortable, it is essential that you bring along their favourite toys and bedding.
Restrictions and Protection: Use a crate or a seat belt harness to keep your pet safely contained and contained at all times while they are travelling with you. This should be done to ensure their safety.
Think About What Your Pet Requires: Make sure to take your pet out for frequent potty breaks so they may stretch their legs and release themselves. Likewise, take into account their specific requirements and preferences, such as rest places that have grassy spaces or areas that are peaceful for pets who are timid.
Maintain a High Standard of Hygiene Make sure to pick up after your pet and dispose of trash in the appropriate locations at all times. To assist with this, bring along some trash can liners and some cleaning tools.
Have a Polite Attitude Towards Other People Always maintain a respectful attitude towards the other people in your immediate vicinity, including other hotel guests, restaurant patrons, and fellow travellers. In order to avoid annoying other people, always keep your pet restrained and clean up after it when you are in public locations.
You and your four-legged pal can have a pleasant and relaxing time on the car camping if you follow the advice in this article, pay attention to the requirements of your pet, and show consideration for the people and animals around you.
Co-Founder at OutdoorFizz a Blogger, Fitness Enthusiast & Outdoor fun & Adventure LOVER, Garden lover Living in Melbourne, Australia with his Family of Four.